Spring Lee Caravan Centre Allonby CA15 6QF, Tel.01900 881331.
The Grove Farm Stockghyll Lane, Ambleside LA22 9LG, Tel. 015394 33074
Wild Rose Par Ormside, Appleby, CA16 6EJ, Tel. 017683 51077.
Holgates Caravan Park Middlebarrow Plain, Cove Rd, Silverdale, Carnforth LA5 0SH
New Ing Farm, Shap, Nr. Penrith, Cumbria, CA10 3LX t: 01228 598782.

Thornthwaite Farm Woodland, Broughton in Furness, LA20 6DF, Tel.01229 716340.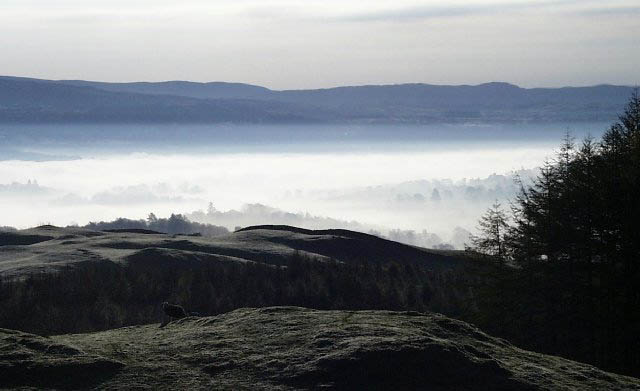 Inglenook Caravan Park Lamplugh, CA14 4SH, Tel. 01946 861240.

Wyndham Caravan Park Cockermouth Tel. 01900 822571.

Crake Valley Holiday Park Blawith, Coniston LA12 8DL. Tel. 01229 885203.

Scarr Head Caravans Torver, Coniston LA21 8BP.Tel.015394 41576.
Spoon Hall CaravansConiston, LA21 8AW.Tel. 015394 41391
Bulman Strands Caravan Site Crook, Kendal LA8 8LP. Tel. 015395 68239.
Pound Farm Caravan Site Crook, Kendal LA8 8JZ.
Home Farm Caravan Site Thornhill, Egremont. Tel. CA22 2SQ.

Eskdale Camping and Caravanning Club Site - visit www.campingandcaravanningclub.co.uk/eskdale to find out more.
Ravenglass Camping and Caravanning Club Site - visit www.campingandcaravanningclub.co.uk/ravenglass to find out

Lakeland Leisure Park Moor Lane, Flookburgh LA11 7LT
Limefitt Park near Windermere www.limefitt.co.uk
Glamping at Linskeldfield, Cockermouth.
Greaves Hall Caravan Park Barber Green, Grange over Sands LA11 6HU Tel. 015395 36329.
Old Park Wood Caravans Holker, Cark LA11 7PP.
Grisedale Hall Hawkeshead, Amblesise LA22 0GL
The Croft Camping and Caravan site Hawkeshead, Ambleside LA22 0NX
Bunk house at Ennerdale Low Cockhow, Nr Ennerdale Tel 01946 861354
Bassenthwaite Lakeside Lodges Scarness, Bassenthwaite, Keswick CA12 4QZ Tel. 017687 76641,
Camping and Caravaning Club Derwentwater, Keswick CA12 5EP
Castlerigg Hall Caravan and Camping Park Keswick CA12 4TE Tel. 017687 72437
Gibraltar Farm, Silverdale, camping and caravaning...www.gibraltarfarm.co.uk
Lakeside Holiday Park Crow Park Road Keswick CA12 5EW
Low Briery Holiday Village Keswick CA12 4RN Tel. 017687 72044
Low Wray National Trust Campsite Tel. 015394 32039
Scotgate Holiday Park Braithwaite, Keswick CA12 5TF Tel. 017687 78343.
Greenhowe Caravan Park Great Langdale LA22 9JU Tel. 015394 37231
National Trust campsite at Great Langdale Tel: 015394 32733.
Neaum Crag Loughrigg, Ambleside LA22 9HG Tel. 015394 33221.
Newby Bridge Caravan Park Canny Hill, Newby Bridge LA12 8NF
Cove Camping and Caravan Park Watermillock, Ullswater CA11 0LS
Park Foot Country Club Pooley Bridge Tel.017684 86309
The Quiet Site Ullswater, CA11 0LS Tel.017684 86337
Lakehouse & Fellview Caravan Park, The Island, Slaggyford, Brampton, Cumbria CA8 7NJ Tel: 01434 382823
Cross Dormont camping Pooley Bridge, Ullswater tel. 01768486537.
Wasdale Head National Trust Campsite 015394 32733.
Waterfoot Caravan Park Pooley Bridge, Ullswater CA11 0JF Tel.017684 86302
Waterside House Camp Site Howtown Rd, Pooley Bridge CA11 2NA Tel. 01768486332
National Trust Campsites www.nationaltrust.org.uk/campsites/lakedistrict/
Brownrigg Hall Holiday Caravans – www.brownrigghall.co.uk



While out under canvas...try some wild mushrooms!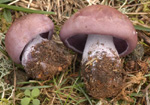 In 2006 the Camping and Carvanning Club merged with the Foresty Commission camp sites.
For more information about Forest Holidays and to view the sites available please visit www.forestholidays.co.uk or contact: 0845 130 8223 (cabins) or 0845 130 8224 (campsites).
For further information about The Camping and Caravanning Club and the sites and services available, please click on www.campingandcaravanningclub.co.uk or call 0845 130 7632.

A modern trend is now also for Glamping (luxury camping) see this guide before exploring local options More on Glamping
UK Camping and Caravan guides that may help:
www.caravansitefinder.co.uk
http://www.campingcar.co.uk