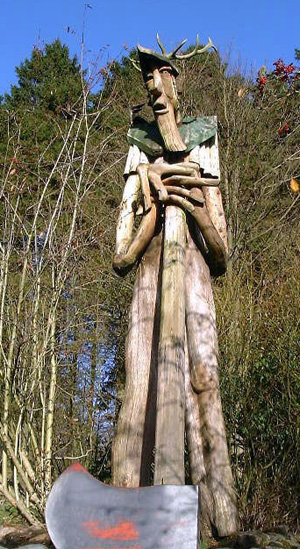 Lake District Farm Estates (LDFE) was formed thanks to stimulus from Rev H.H. Symonds and professor RTS (later Lord ) Chorley. These two had fought off the Forestry Commission, that in the post depression era was keen to plant up huge areas of the Lakes. It was at this time much of Ennerdale was enveloped.
The public sale of the Robinson Estate in Langdale that sparked the pair into action. The infant Nationa Trust had not the resources to bid. But it could agree covenants with the purchasers. The Forestry Commission was active in the market place. The NT and CPRE would be represented on the LDFE board and all farms puirchased would be covenanted to the Trust. 45 inital shareholder stumped up £6,935 and the company formed under provident society rules in November 1937.
Areas still in the firing line from the Forestry Commission were the Duddon, Eskdale, lower wasdale vallies. High Wallabarrow in the Duddon was the LDFE's first purchase in 1938. The next as Rannerdale overlooking Crummock and then Skelwith Fold Farm. By 1945 nine farms; Low Wallabarrow, Pennelholme , Mireside in Ennerdale, Buckbarrow, Broad Gap and Gill farms in Wasdale and Stockdale in Longsleddale. The post war period saw more purchases such as Longhouse, Coniston and Harrowhead in Wasdale.By 1972 a totla of 17 farms had been bought. Some were sold off to tenants but with covenants to allow the National Trust to keep a watching brief that the character of the land was maintained. Rising land prices contributed to a controversial scene in 1973 when a clash between selling to the highest bidder rather than to the National Trust became a big issue. The chairman resigned at the time.
In 1975 it was agreed the LDFE had served its role in protesting the Lakes and the National Trust was now strong enough to carry the job on its own shoulders. In 1977 the last AGM took place and all the remaining seven farms were gifted to the National Trust.
Derived from the work of Friends of Lakes researcher John Cousin's study of Lake District Farm Estates 1937-77 .