Find Quirky hot tub lodges in the Lake District over at hottubbreakaway.co.uk

Self Catering Lake District Cottages - Ambleside, Keswick, Borrowdale and the Vale of Lorton. Many property are pet friendly, others have open fires and / or free WiFi. Email vanessa@lakelandcottages.co.uk or telephone +44 (0)17687 76065.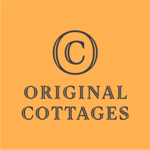 Original Cottages.




A local holiday cottage agency with over 250 properties in the Lake District. We have 25 years' experience in the cottage letting industry and have expert knowledge of the local area. We provide the right properties in the right locations. Create beautiful memories today.Tel: 01768774060 https://lakescottageholiday.co.uk




The Manse,10 Main Street Great Broughton CA13 0YL Tel: 01347 848557.

Good Life Lake District Cottages. https://www.goodlifelakedistrictcottages.co.uk/
Coldgill View Cottage, Great Broughton, Cockermouth: www.coldgillview.co.uk
Sally's Cottages, Cumbrian based. Tel.017687 80571 https://www.sallyscottages.co.uk/






The Lakeland Cottage Company, Woodside, Charney Road, The Lake District, LA11 6BP
Telephone 015395 38180. A choice of up to 85 luxury Lake District cottages.

Self Catering Lake District Holiday Cottages - Many luxury cottages, dog friendly cottages and large cottages available. Many popular areas including Windermere, Ambleside, Grasmere and Coniston. Telephone: 015394 88855.




Low Stanger Farm Low Stanger, Cockermouth, CA13 9TS Tel: 01900 823558
Lakeland Hideaways: 5 The Quay Bideford Devon.
Long Byres at Talkin Head, Brampton, Tel: (016977) 3435.
The Coppermines, Coniston Cottages, Coniston, Tel: (015394) 41765.
Wheelwrights Holiday Cottages, Elterwater, Tel: (015394) 37635 . Patterdale Hall Estate , Glenridding, Tel: (017684) 82308 (24 hours.)
Meadow Brow, Grasmere, Tel: (015394) 35275 .
High Arnside , Coniston, Tel: (01539) 432261 .
Meadow Brow, Grasmere, Tel: (015394) 35275 .
High Swinside Farm Holiday Cottages, Lorton, Tel: (01900) 85206 .
Fern Lea, Dent, Tel: (0115) 965 2795 .
Meadow View, Hawkshead, Tel: 08700 708090
2 High Moss House, Seathwaite, Tel: (0141) 423 1060 .
Larch Cottage, Rosthwaite, Tel: (017687) 71071


Beech End, Braithwaite, Tel: (017687) 71071 .
The Falls, Ulverston, Tel: (01229) 583781 .

Sally Cottages. Western Lake District, notably Eskdale, Wasdale, Ravenglass (Waberthwaite), Gosforth and
Ennerdale, although we do have accommodation in the Borrowdale valley (near Keswick) and Grasmere.

The Barn, Coniston, Tel: (015394) 41264 .
Melbecks Holidays Homes, Bassenthwaite, Tel: (017687) 76451 .
Thurstonville High Lodge, Lowick, Tel: (01229) 861 271

High Stile, Seatoller, Tel: (017687) 71071

Estate Office Patterdale Hall Estate, Glenridding, Tel: (017684) 82308 (24 hours.)
Scale Hill, Loweswater. Telephone: 01900 85232.
Cosy Cottage, Ulverston, Tel: (01229) 582012
Cooksons Cottages, Thwaites, Tel: (01229) 716295