Steelworks Project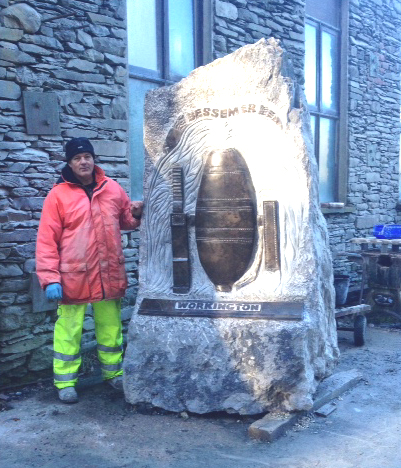 Workington Bessemer stone ...to commemorate the workers in the steel Industry at Workington, Cumbria...in hard carboniferous limestone the stone used to smelt the ore. Site near the old steel works
"FORTITUDE" Sculpture for Duluth USA

A memorial to seafarers and commerce across the Great Lakes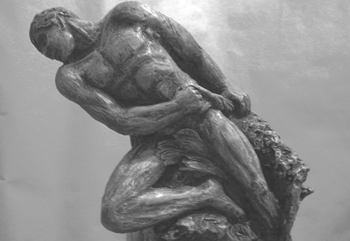 From 1979 to 1982 Shawn Williamson worked as a seaman on the Great Lakes and spent many voyages sailing down Lake Superior, one of the largest freshwater lakes in the World. The Great Lakes is a power house of commerce and trade both in USA and the world. Shawn wanted to return to USA to sculpt the Fortitude concept because the Great Lakes and the marine and Iron ore industries had enabled him to follow his dream to become a sculptor. Shawn now has many prestigious commissions under his belt including recognition for his training projects for others from the Whitehouse, including his work on the New York 9/11 concept memorial including collaboration between young people from USA and UK. Also his monolithic Herdwick Ram sculpture project unveiled by HRH the Prince of Wales in conjunction with the Princes Trust for the built environment. Shawn is now returning to Duluth begin to assist the process of raising the $100,000 to create the Fortitude Sculpture, 12 feet high sculpted from local stone on a non-profit basis.
Like many people Shawn hopes that Fortitude could be the catalyst for helping the financial recovery process.
---
Meeting with Senator Bernie Sanders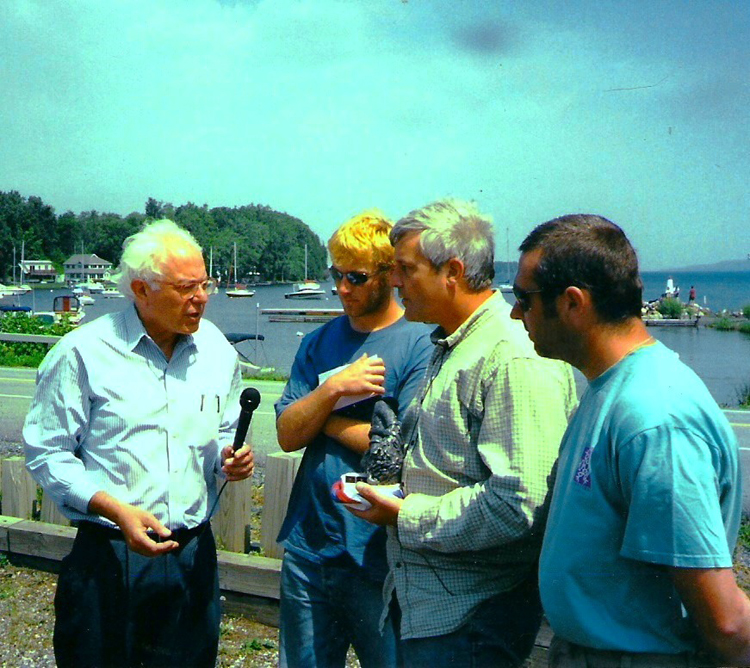 Shawn was with Democrat Presidential candidate Senator Bernie Sanders who supported our bi-national 911 Commemoration project in USA. This was a Cumbria Rock Sculpture training initiative.
---

Recent work: Panther

Projects
Shawn Williamson has also recently completed a peace symbol, incorporating a dove, for a church in Kansas, USA. He also completed a project in honour of a notable from the Scottish Borders.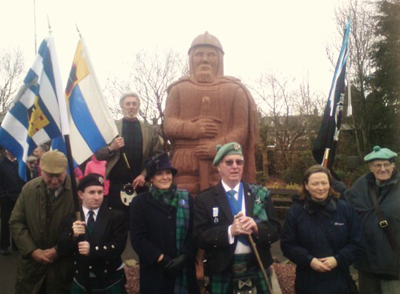 Television presenter Fiona Armstrong was on hand to officially launch a project by Shawn to carve a memorial to Lang Sandy Armstrong of Rowanburn
Information about the project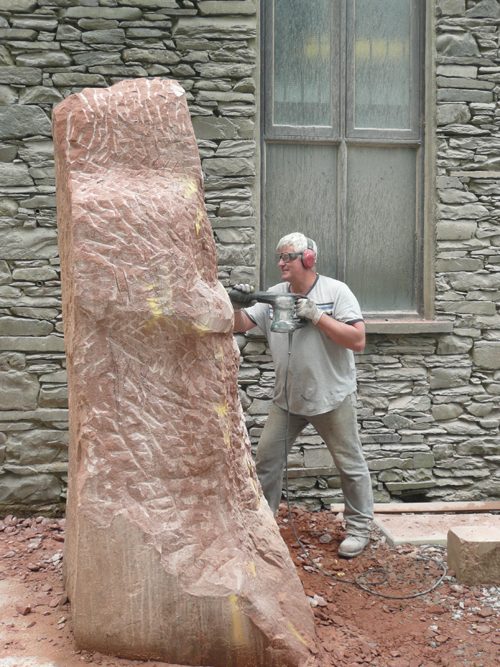 Shawn at work on the dramatic figure of Lang Sandy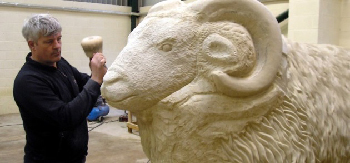 Shawn Williamson had his first stone sculpture commission in 1984 for Lancaster City Council with Medieval Knight. which stands outside the Law Courts. This brought further commissions in Lancaster, including Mary and Babe at Lancaster Priory. Other big works are at Lancaster University campus, arranged through The Peter Scott Gallery. At St Martin's College he was commissioned to sculpt St Martin and the Beggar. Shawn's approach inspired Lancaster City Council to engineer the Tern Project.
In 1985 Shawn went to Ambleside to work for 85-year-old Josefina de Vasconcellos, a great sculptress with a legacy stretching back to Rodin through Antoine Bourdelle. Keen to learn from his new teacher, Shawn helped Josefina with her larger stone sculpture commissions, while beginning some of his own.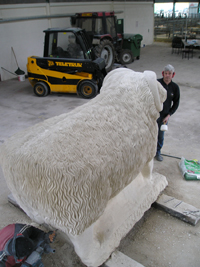 His work follows in the Romantic tradition inspired by Wordsworth, Coleridge and Byron, and he is also interested in William Blake.
Shawn is currently carving a 7-foot angel at Rydal Hall as a memorial to Josefina, who died in 2005 aged 100.
More of Shawn's larger works can be seen in West Cumbria and other parts of the UK. Shawn is a member of the Artworkers Guild.
Shawn's Cumbrian novel Mauler ISBN 1904524370 (Hayloft Publishing) brings much of the substance of his work as a sculptor to life in the form of the written word.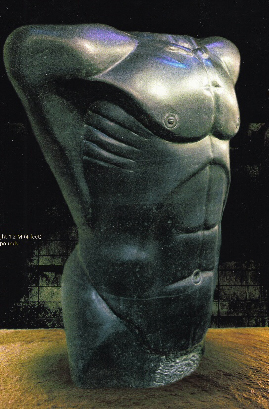 In August 2008 Shawn was appointed a Fellow of the Royal Society of Arts

Shawn Williamson FRSA
shawnwilliamson@hotmail.co.uk
07922256663