Journey Planning

Bus Timetables around Cumbria.
Another site for all Stagecoach services in Cumbria.

Rail timetable planner

Coach Travel National Express for coach travel around the UK : Tel. 08705 80 80 80

National Express for the over 60s
As of 31st October 2011, the government's funding of a concessionary travel scheme on National Express coaches has ended. For those who previously benefitted from this scheme, there is now a new Coachcard scheme in operation by National Express. The new Coachcards, which can be purchased by those over 60 or registered disabled, cost just £10 for a year and entitle the named passenger to 1/3 off the ticket price all year round. Coach Travel National Express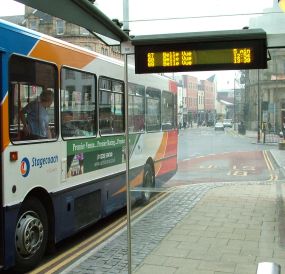 Handy realtime info on roadworks or delays.
Roadworks and closures can be spotted by going to www.highways.gov.uk/trafficinfo
Footpaths:
View the definitive map of pubilc rights of way across Cumbria.

More Rail Information : Telephone 08457 48 49 50 / To book tickets telephone Virginrail 08457222333.
For basic railway timetable and railway pricing inquiries, www.rail.co.uk is the place to go: but in order to actually buy a ticket, you will have to choose between www.thetrainline.com (owned by Virgin and Stagecoach) and www.qjump.co.uk (which belongs to the National Express group). In theory, both sites carry exactly the same fares. Local Arriva Rail timetables can also be checked out at: www.arrivatrainsnorthern.co.uk

Cumbria Community Transport can provide minbus hire for community and charity groups..Tel. 01228 40281,
Highways telephone Hotline on 0845 609 6609. Highways updates.
All other Trunk roads: including the M6 motorway - Tel AmeyMouchel: 0845 6001628.

Traveline Cumbria call centre , all calls to the new line are charged at National Call rates.Telephone: 0871 200 2233 or on the web at Traveline.info


Carlisle Lift Off

At last Carlisle/Lake District airport now fully operational. Go to website
Info & Suggestions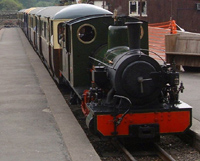 Eskdale is ideal walking and mountain biking territory, something that the famous Laal Ratty miniature railway has supported. Not only can you now hire mountain bikes at the Dalegarth terminus of the railway, but you can let the 'train take the strain' and plan a route that takes you freewheeling down towards the coast while hopping the train for the return journey back up to the Eskdale valley. Find out more at www.ravenglass-railway.co.uk

OTHER USEFUL
WEB LINKS
Details of West Cumbrian cycleways.
General information about cycling in Cumbria can be found at
www.cyclingcumbria.co.uk