In the Victorian era they were sold for a king's ransom. These are the rare black freshwater pearls that poachers used to keep a keen eye out for along stretches of the Rivers Ehen and Irt in West Cumbria.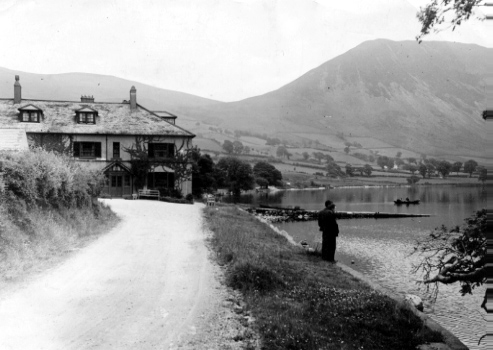 Now in the 21st century parts of the River Ehen valley have been turned into a Site of Special Scientific Interest (SSSI).
The new SSSI status is to help protect the freshwater mussels from an alleged threat from low water levels. In the past the mussels produced a freshwater pearl for the Queen.Each mussel can live to be 120 years old.
It is illegal to kill or damage the freshwater mussels. The even rarer black pearls that grew in mussels on the River Irt are thought to have led to the mussels being reduced in the Cumbrian River Irt.
Dr Parkers history of the Gosforth District states: "The locally famous pearls of the Irt appear to have been known to the Romans. Tacitus and Bede mention British pearls andCamden saysof the Irt "In this brook the shell fish eagerky sucking in the dew, conceive and bring forth pearls, or to use the poets words 'shell berries'. These the inhabitants gather up at low water and jewels buy them." About 1695 a company was formed to search for pearls in the Irt and Thomas Patrickson of HowHall Ennerdale is said to have employed people to gather £800 worth The pearls are still to be found by careful searchers.''

A consequence of the moves to hypothetically help the mussels is that United Utilities are in 2017 spending £300 million on a new aquaduct to bring Thirlmere water to supply all of West Cumbria.

A member of the Egremont Anglers Association said: "The Ehen could even become a special European Sensitive Waters area.'' He said the level of fish stocks on the River Ehen "were poor and any such conservation protection such as the SSSI was to be welcomed''.
In 2003 the Environment Agency stated they planned to assist the mussels to reproduce by moving examples from site to site...Whether thos also spreads viruses or infections one wonders..The Agency stated :Enjoying one's own space may suit some, but for pearl mussels it is having a devastating effect. For this rare species, living together is essential to successful reproduction, as sperm released into the water by males is filtered by the gaggles of females that share their living space.
However, due to a number of reasons, pearl mussel populations in English rivers have become fragmented. Many now live near-solitary lives on empty beds, their sex life a long-distant memory. As a result, while the species continues to thrive in Scotland and Ireland, the numbers of English and Welsh pearl mussels is dwindling alarmingly.