Tunnel under Morecambe Bay?
AN MP is to lobby for a tunnel for vehicles under Morecambe Bay which would create a link between Furness and Heysham. Morecambe and Lunesdale MP David Morris has spoken in favour of an underwater link between Cumbria and Lancashire, saying National Grid is considering a similar project to carry electricity cables under the bay.
Read about how you have to get your feet wet at present!...
A Second Osprey viewing point planned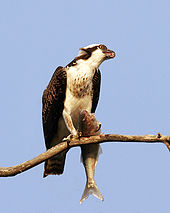 In 2013 there were four pairs of Osprey in
the Lake District and prospects look good for the birds. There are plans for a
second Osprey viewing point...Read how this year's juvenile birds coped with crossing the Sahara desert on their migration south...

---
Mist Below...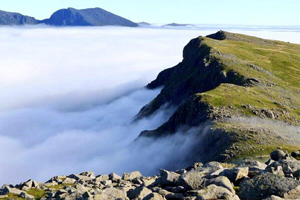 Dramatic inversion below Red Pike caught in superb picture by @adrianstrand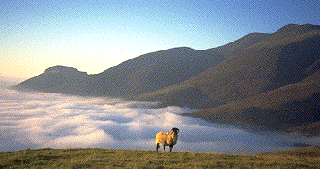 Check out these excellent illustrated walks for the Northern mountains.Skiddaw mountain info

The Roman Fort on
the mountaintops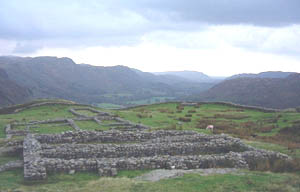 A rare chance to see a giant bust of the Emperor Hadrian comes to Cumbria...find out more at foot of our Romans in Cumbria page.

Learn to Speak Cumbrian?
Find out what it means to be Gattered and the many other dialect Cumbrian words that hark back to the days when the Vikings were the main farmers in the Lakeland dales. Such words as Knock and knash, neb, mush and scran are just some of those explained on this Dialect Dictionary web site.
Foxhunting in the Lakes..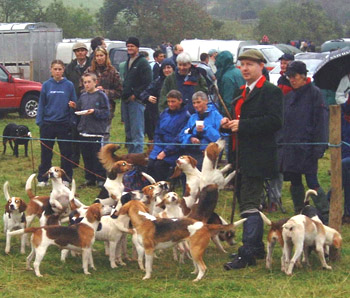 MPs brought an end to John Peel's sport in February 2005.
Follow this link to find out more about the Lakeland hunting packs and to hear John Peel's song.
The Real Bluebird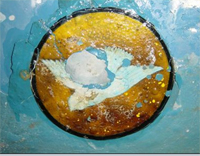 Find out about the restoration of Donald Campbell's K7,
not to be confused with the K777 replica that has been
controversially in the news.
Taste Cumbria 2014

Cockermouth will once again be the foodie heaven....this year the weekend celebrating Cumbrian food takes place September 27-28.
The 2014 Taste Cumbria festival starts on Friday 26 September with a beer festival and comedy night. Then, on Saturday 27 and Sunday 28 September, there will be a packed weekend of masterclasses, demonstrations and Grub Club family activities, as well as a Produce Market with around 100 stalls offering tastings, shopping and foodie activities. More...

---
West Cumbria to be 'blessed' with biggest Atomic Power Station in Europe...



Japanese industrial giant Toshiba has formally taken a controlling stake in NuGen, the consortium behind plans to build three reactors at Moorside, near Sellafield. The consortium has also reached an agreement of around £200m to acquire the Moorside site from the Nuclear Decommissioning Authority (NDA). The development needs massive subsidy support which will have to be reviewed by EU competition lawyers.

The area is already likely to be the home of the UK's nuclear waste for several centuries. More ...
---
Cumbria's own 'Brunel'
Keswick Convention...what's it all about?
Saving the Lakes from an Army of Conifers
A Tale to amuse Jonathan Swift?
How they took the first elephants to Australia!
The quiet shores of the Solway
St Bega's Walk
Find out about the inter-Irish 'Murphy Riots'
Ennerdale, the quiet valley
Lakeland Breweries
Lakeland Gardens
Cockermouth after the Floods

Cold War Cumbria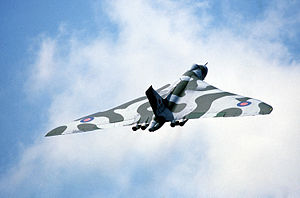 Find out some of the ways Cumbria was embroiled in the Cold War...Read on
Borrowdale's Caveman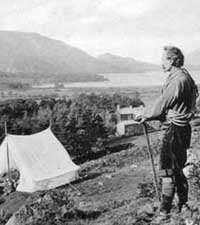 The eccentric pioneering rock climber and Borrowdale caveman Millican Dalton...more .

Nuke Dump for West Lakeland ?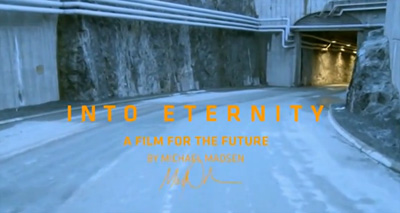 The granite under parts of Eskdale and Wasdale may prove ideal for the UK's proposed underground nuclear dump(estimated cost so far £4.3 billion). Meanwhile the guardians of the Lakes, the National Park Authority says it's inappropriate to object...Lakestay disagrees and says it is much better to keep the waste above ground where it can be monitored. But huge community 'bribes' may cloud Cumbrians' judgement.....Read more on this important issue...or see the video
Meanwhile the quango, West Cumbria Tourism is part funded by Nuclear Management Partners, operators of Sellafield.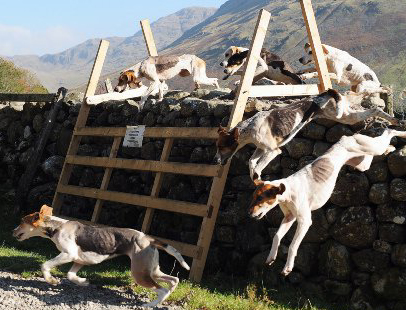 Wasdale Shepherds Meet enjoyed late summer sun. Trail hounds race for the finish (Pic M.McKenzie) Meanwhile Cumbrian foxhunting packs wait to see if the new government rescind the Foxhunting Ban?
The Doomed Hamlets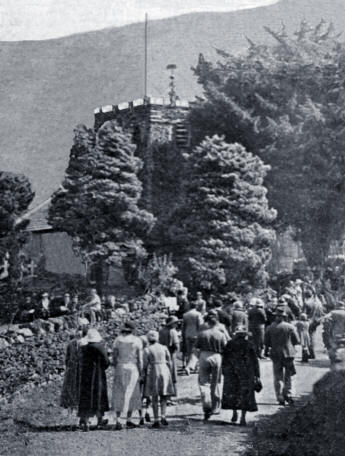 This was the last sermon at the church before the reservoir flooded the valley.
Read about another chapel lost forever.
Wildlife in your parish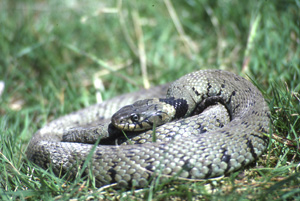 Tullie House at Carlisle has this excellent web site which tells you which rare species live in every parish of Cumbria...
http://www.lakelandwildlife.co.uk/



Child Labour in Cumbrian Mines
Life was cheap as coal was hewn under the Irish Sea..Learn more at our web site

The Coniston postman always....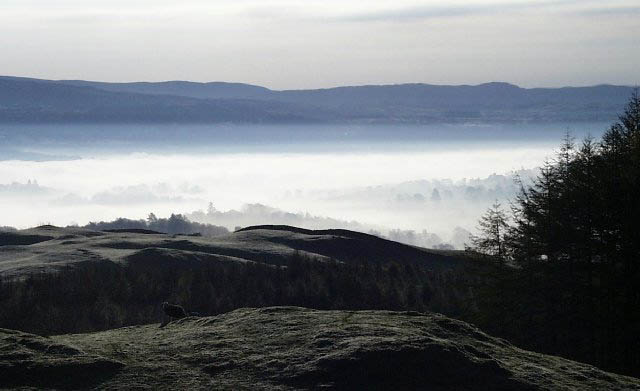 takes a picture of the wonder of the Lakes each day..join him at www.lakelandcam.co.uk