ONE of the finest family days out in the Lakes is provided by the Ravenglass and Eskdale miniature railway that runs down Eskdale to the sea at Ravenglass. Nicknamed Laal Ratty the steam locomotives are kept in tip top condition by both volunteers and staff of the railway that runs over the old Victorian route of a railway that originally took iron ore to the coast. The return journey from either end can take several hours, especially if you include exploring one of the Lake District's best kept secrets...the Eskdale valley. The only disadvantage of the railway as a family day out is that access by road either involves the demanding hairpin bends of the steep Hardknott and Wrynose passes from Little Langdale or else a lengthy drive via Whitehaven or Millom. If the Hardknott pass is used remember to walk up to one of the most dramatic Roman forts in England at Hardknott fort. In winter the railway runs a skeleton service using diesel locomotives.
2020: News of new life for Bassenthwaite station.
At Threlkeld, near Keswick, there are industrial steam locomotives that occasionally run services in a former quarry area. Check details of steaming days here.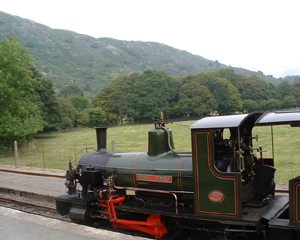 Further south and closer to Windermere is the Lakeside and Haverthwaite Railway Newby Bridge. This standard guage steam hauled railway takes tourists from the Victorian Lakeside station on the shores of Windermere to its terminus at Haverthwaite where the preserved steam engines and carriages are on display.

The Brief Encounters railway station at Carnforth....Find out more about the location for this famous film....http://www.carnforth-station.co.uk/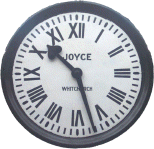 In the far East of Cumbria there is also the South Tynedale Railway Alston
Redundant railways across Cumbria are now used as footpaths/cyclepaths : One of the most impressive for cycles and hikers is the Keswick Railway Footpath from Keswick to Threlkeld.

* West Cumbria Cycle Network
* Whitehaven/Ennerdale Cyclepath
Cumbrian Railway Association The Eden Valley Railway Society was formed in 1995 with the aim of reopening the Appleby to Warcop section of the Eden Valley line, and then reconstructing the railway along the old route to Stainmore Summitt. This will involve rebuilding several bridges and viaducts, the biggest being the Belah viaduct at 1040 feet long. A steam railway will be operated as it was in its heyday, with authentic North East Railway features reinstated, as a tourist attraction and also serving an educational role. See www.evr.org.uk/ for more information.
Volunteers have also restored the Kirkby Stephen railway station and have hopes of retoring a rail link to Appleby and beyond.
Coal Mining in West Cumbria
Information on VisitCumbria web site
Details of one of many lost industrial railways in the area.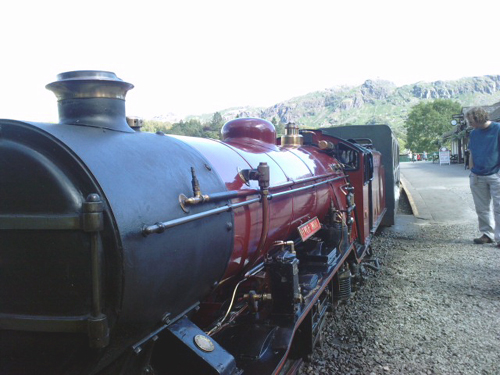 Scene on the Ravenglass & Eskdale line