Acton House 41 Craig Walk, Windermere LA23 2HB Tel0153945340.
Almaria House 17 Broad Street, Windermere LA23 2AB.01539 43026.
Applegarth House College Rd, Windermere LA231BU Tel.01539 46636.
The Archway 13 College Road, Windermere LA23 1BU Tel.01539 45613.
Ashleigh Guest House 11 College Road, Windermere LA23 1BU,Tel 01539442292.
Autumn Leaves 29 Broad Street, Windermere LA23 2AB Tel.015394 48410.
The Beaumont Holly Road, WindermereLA23 2AF Tel.015394 47075.
Beckmead House 5 Park Avenue, Windermere LA23 2AR Tel015394 42757.
Beckside Cottage 4 Park Road, Windermere LA23 2AW Tel.015394 42069.
Biskey Howe Villa Hotel 151 Craig Walk, Bowness on Windermere LA23 3AX Tel. 015394 43988.
Blenheim Lodge Brantfell Road, Bowness on Windermere, LA23 3AE. Panoramic lake views, peace and tranquillity. Tel. +44(0)15394 43440. E-mail: enquiries@blenheim-lodge.com
Boston House The Terrace, Windermere LA23 1AJ, Tel. 015394 43654.
Burn How Garden House Hotel Bowness on Windermere LA233HH Tel.015394 46226 .www.burnhow.co.uk
Chartfield 29 Oak Street, Windermere Tel. 015394 45764.



College House 15 College Rd Windermere LA23 1BU Tel 015394 45767.
Crookleigh 5 Woodland Rd Windermere Tel. 015394 42288.


Dalecote, Upper Oak St, Windermere LA23 2LB
Tel: 015394 45121. Emails:carolgledhill@hotmail.co.uk
www.dalecote.com
Denehouse Kendal Road, Bowness-on -Windermere.LA23 3EW
Tel: 015394 48236.
Eastbourne Biskey Howe Road, Bowness on Windermere LA23 2JR Tel.015394 43525.
English Lakes Hotels
Elim Lodge, Biskey Howe Road, Bowness-on-Windermere LA23 2JP - Tel: 015394 47299
The Fairfield, Brantfell Road, Bowness on Windermere LA23 3AE 46565.

Fair Rigg Ferry View, Bowness on Windermere, Cumbria, LA23 3JB Tel: 015394 43941

Fayrer Garden House, Lyth Valley Rd, Bowness on Windermere LA23 3JP Tel.0500 432177.

Holbeck Ghyll Country House Hotel,Holbeck Lane, Windermere LA23 1LU Tel.015394 32375.
Ivy Bank Holly Road, Windermere LA23 2AF Tel.015394 42601. www.ivy-bank.co.uk

Luxury yurt holiday company on the shores of Windermere...www.wildinstyle.co.uk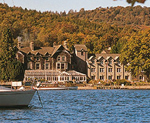 Lakeside Hotel, Newby Bridge LA12 8AT Tel. 015395 31207
Lakeside Hotel is a 4-star hotel situated on the shores of Lake Windermere in the English Lake District. Spacious, richly decorated and sumptuously furnished throughout, nothing comes close to us - except the Lake.


Langdale Chase Hotel www.langdalechase.co.uk
Lindeth Howe Country House Hotel, Longtail Hill, Bowness on Windermere LA233JF Tel.015394 45759.
Linthwaite House Hotel, Crook Road Windermere LA233JA Tel.015394 88600
Low Wood Hotel,Ambleside Road, Windermere LA231LP Tel.015394 34072.
Meadfoot Guest House, New Road, Windermere, Lake District, Cumbria LA23 2LA Tel : + 44 (0) 15394-42610
Miller Howe Hotel, Rayrigg Road, Windermere LA231EY Tel.015394 45664.
Montfort Cottage, Princes Road, Windermere LA23 2DD. Tel: 015394 45671
Oldfield House, Oldfield Rd Windermere LA23 2BY Tel.015394 43250.
Rosemount, Lake Rd Windermere LA23 2EQ Tel.015394 48978.
Royal Hotel, Queens Square, Bowness on Windermere LA23 3DB Tel.015394 44990.
Treetops appartments, 'Treetops' Holiday Home, Tel: (+44) (0)15394 32819
The Westbourne Hotel, Biskey Howe Rd, Bowness on Windermere LA232JR Tel.015394 43625.
Westlake, Lake Rd, Windermere LA23 2EQ Tel.015394 43020.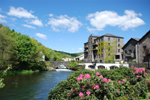 The Whitewater Hotel & Leisure Club; 3-star Whitewater Hotel and Leisure Club, exceptional Lake District destination for holidays, weddings, banqueting and business events. Features Riverside Restaurant and Cascades Health and Fitness Spa with indoor pool, gymnasium, beauty spa.
Lakeland Village, Newby Bridge,
Cumbria, England LA12 8PX, UK Tel: +44 (0)1539 531133
Wild Boar Hotel, Crook LA23 3NF Tel.015394 42498.
Woodlands, Windermere, New Road, Bowness-on-Windermere LA23 2EE Tel: 015394 43915
High Green Lodge Troutbeck Windermere LA23 1PN Tel 015394 33005
Mortal Man Hotel Troutbeck Near Windermere LA23 1PL Tel 015394 33193.

Check out our Where to Stay Map