The venue for both the ceremony and/or the reception are among the most important factors to weigh up. Be it church, stately home or simple open air setting. More and more locations now enjoy wedding licences to enable ceremonies. For instance Cockermouth Town Hall has in 2016 been added to licensed venues and already has advanced bookings. This historic building (formerly a Methodist church) has taken over from ceremony room in the town's Registry office.

The official tourism organisation for the Lake District, GoLakes has details of where its members offer wedding venues. More details here....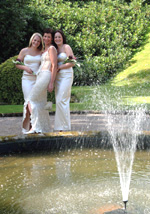 If a church wedding is not chosen then many venues can double up as both ceremony setting and reception. When booking a reception or ceremony and reception venue please be aware of hidden extras in the small print. I know a local reception hotel venue where the fine print allows almost unlimited price increases between the time a deposit has been paid and the actual event date. So try and get written confirmation of the prices quoted.

In 2016 the following were licensed for weddings: Armathwaite Hall Hotel, Bassenthwaite; Blaithwaite House; Broughton Craggs Hotel, Cockermouth; Camerton Hall, Workington; Carlisle Racecourse; Castle Inn Hotel, Bassenthwaite; Cockermouth Registration Office; Crown & Mitre Hotel, Carlisle; Crown Hotel, Wetheral; Cumbria Park Hotel, Carlisle; Dalston Hall Hotel, Carlisle; Ellenbank Hotel, Maryport; Ennerdale Country House Hotel, Cleator; Farlam Hall Hotel, Brampton; Gilsland Spa Hotel, Gilsland; Glaramara House, Borrowdale; Graysonside Farm & Guest House, Cockermouth; Grove Court Hotel, Cleator; Hidden River Cabins, Carlisle; Hunday Manor Hotel, Workington; Irton Hall, Eskdale; Keswick Country House Hotel, Keswick;
Kings Head Hotel 017687 72393 Carlisle Registration Office Lady Gillford's House 0300 303 2472 Lodore Falls Hotel 017687 77285 Low House 016974 72009 Low Wood Hall Hotel 019467 26100 Moresby Hall 01946 696317 Morton Manor 01228 531105 Muncaster Castle 01229 717614 Naworth Castle 01697 73229 New House Farm 07841 159818 Overwater Hall Hotel 017687 76566 Old Town Hall 01228 598596 Seacote Hotel 01946 822300 Sella Park House Hotel 01946 841601 Skitby 01228 675241 The Bridge Inn 019467 26221 The Golden Fleece 01228 573686 The Greenhill Hotel 016973 43304 The Hallmark Hotel Carlisle 01228 531951 The Halston Aparthotel 01228 210240 The Helena Thompson Museum 01900 64040 The Langstrath Country Inn 01768 777239 The Linghom Estate 01768 774238 The Market Hall Wigton 016973 44555 The Scafell Hotel 017687 77208 The Skiddaw Hotel 017687 72071 The Trout Hotel 01900 823591 The Washington Central Hotel 01900 65772 The Waterfront 01946 328184 The Woolpack Inn 019467 23230 Tullie House Museum & Art Gallery 01228 618704 Warwick Hall 01228 561546 Wasdale Head Inn 01946 726229 Westmorland Hotel 015396 24351 Whitehaven Registration Office 0300 303 2472 Wordsworth House & Garden 01900 824805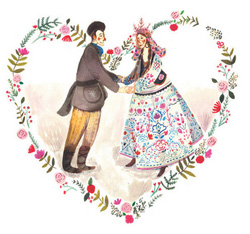 Your advertisement here...